How do I land a senior position at an awesome company? How do I learn tactics that nobody else is using? How do I create a personal brand that will have companies approaching me to come work for them?
These are all questions that I get asked on a regular basis.
In the grand scheme of things, I'm in the relatively early years of my career, but during this time I've benefitted from an accelerated career trajectory. I've been very fortunate with the opportunities that have come my way and feel particularly optimistic about those that will arrive in the future.
With all that said, I don't believe that I just got lucky. There are a number of decisions that I've made over the past few years that have contributed to the early success that I've had. I'd like to share these with you in the hope that they may benefit you in the same way.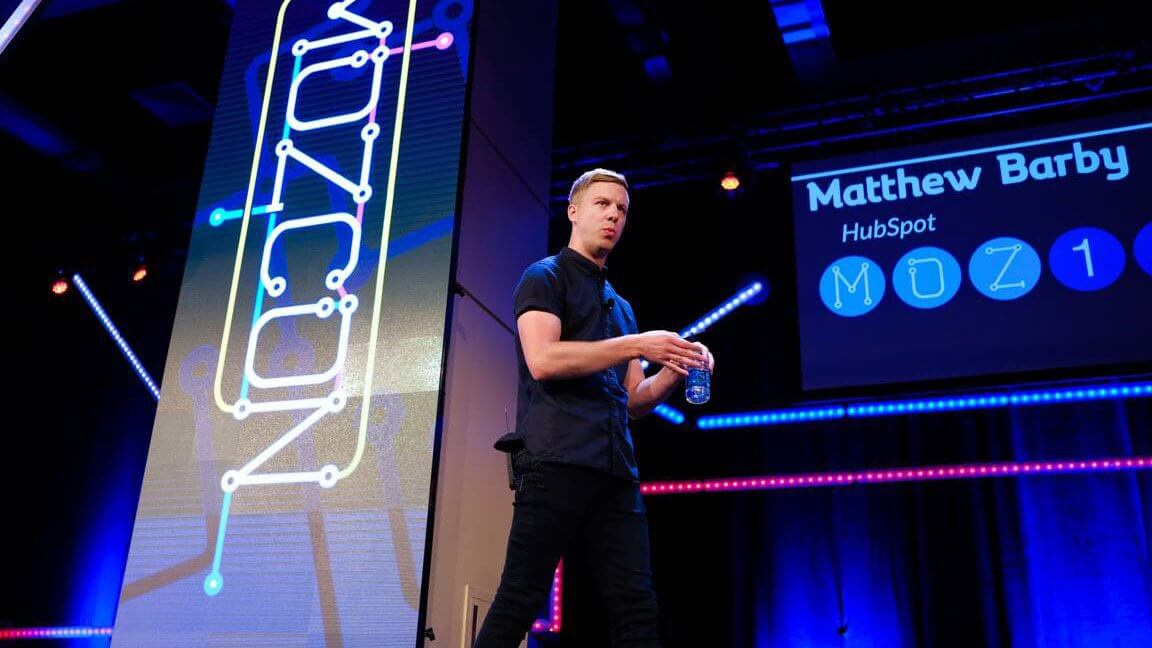 Don't Chase a Salary. Chase Problems.
Let me tell you a secret. For at least 40% of my working life so far, I may as well have been working for free. As I came out of university and a lot of my friends took nice graduate roles at companies with well-known names, I stayed at a tiny marketing agency that I'd been working in part time during my final year of studies.
I earned £16,000 per year. There were no stock options, bonuses, free lunches, ping-pong tables or meditation rooms. There were four of us working out of an oversized shed using our personal laptops to do the work. I worked from 7am to 11pm some nights and nearly every single one of my friends earned around three times my salary. I did this for nearly 3 years and saw my salary reach the dizzying heights of £18,000.
Despite all of this, I was relatively happy. I was happy because whilst I certainly wasn't "where the money was", I was absolutely where the problems were.
Every failure was a new lesson learned, and with that came more knowledge.
At one time I believe I was responsible for working on the marketing strategies, in particular, the SEO strategies of 30 different clients. It's fair to say that I wore a lot of hats, and every new client presented a whole different challenge. They presented challenges that I'd never faced before and I failed a lot – and I mean a LOT. But every failure was a new lesson learned, and with that came more knowledge.
The key here is to never have to learn the same lesson twice. My thought process at the time was that I'd try to face as many unique problems as humanly possible so that I would always have a way to find a solution in the future. Even now when I come up against a tough challenge, I think back to some of the ways that I solved problems during this time, and it helps me think differently about the situation and attack it from a new angle.
When you're evaluating a new position at a time where you feel you need to learn more, you should ask yourself this question:
"How many problems will I be exposed to and be held accountable for solving?"
Learn Through Others
There's a limit to how much you can teach yourself. Not only this, but there are also some problems that you'll likely never face yourself. This is where learning through others is imperative.
Pretty much once a week for the past couple of years, I've met with one person that I didn't previously know that works in a similar role to me at a different company. This could be a 15-to-20-minute call, grabbing a coffee in person or with me taking a trip over to their office. During these meetings, I ask one question:
"What are the toughest problems you've faced and how did you solve them?"
I'd attribute around 90% of the new things that I learn to these meetings alone. It's the single most valuable exercise in my working life. This is something that anyone in any position can do. Ok, you may struggle to get time in with Elon Musk, but this is why it's important to book time with people at a similar level to you – so that you can add equivalent value.
I've found that almost every conversation I have with someone ends up in them suggesting that I speak to someone else they know, creating a domino effect of new conversations that I have lined up.
If you're reading this now and think this sounds like a good idea, open up your LinkedIn account and search for any of your connections with similar titles. There's your starting point.
[cta id="4512″]
Don't Obsess Over Specialization
I hear a lot of advice given out to marketers in the early stages of their career to "find one thing that you're good at and specialize in it." This isn't always the best advice, primarily because it takes a long time to truly figure out what you're good at. Alongside this, placing yourself in a silo can inhibit you from learning skills in other channels and cross-pollinating ideas.
Creating walls in front of new paths of learning means that you'll limit your exposure to problems. Aside from learning limitations, this can end up placing you in a bucket that you may not want to be in 2-3 years from now, but you'll find it difficult to get out of. Instead of trying to be the best in the world at Twitter advertising, begin by gaining a surface-level understanding of a variety of different channels. Instead of being one piece of the puzzle, try to be the one that assembles it.
Work on Your Personal Brand
It's no secret that most people don't stay in the same job at the same company for their entire lives. The reality is that every few years, people move on from their current role to the next, especially in the formative years of their career.
This was something that worried me greatly within my first couple of jobs. I'd invested a lot of time and energy into building a reputation for myself within the company I was working with, but if I left it would all disappear and I'd have to start again.
I don't like the idea that my reputation is out of my hands, and this was what first brought me down the path of building my personal brand. Your personal brand sits agnostic to that of your employer, so if you leave a company that you're working for, you'll maintain your reputation and find that your employability/investability continues on its upward trajectory.
The thing with building a personal brand is that it takes time. A lot of time. If you're working full time then this means carving out some extra hours to work on it. For just over a year I decided to work all the way through the night every Tuesday to build out content on my blog, as well as working on side hustles. I went for a swim first thing on Wednesday morning and it was straight into the office from there for a very tiring day.
Be patient and stick to your plan.
This took its toll on me, but I look back on it now as a worthy sacrifice. I decided that instead of taking up a few hours every night of the week – and leaving no time for actually enjoying life – it was more efficient to push through an entire night/morning once a week. That said, I'm certainly not advocating this approach. Instead, I want to highlight the fact that you'll have to be prepared to sacrifice a significant portion of your time to work on this.
Another important aspect of building your personal brand is being realistic. It's highly unlikely that you're going to land a major keynote speaking gig when you're in your first 2 months of gaining experience. Work on achieving what is realistic, and what delivers value to you right now. Once the value delivered from one thing has diminished in comparison to the resources required to achieve it, move up to the next thing.
I like to think about all of this in a triangle of hierarchy, as shown above. This is almost the exact playbook that I've taken whilst building my own personal brand. Instead of jumping in and creating a blog sharing my 2-3 months' worth of knowledge (which added little value to anyone), I scoured through online forums and communities to find questions that I could answer, and when I did answer them, I'd go into great detail. Once this approach diminished in returns for me, I moved on to writing a guest post or two for smaller blogs, slowly working my way up the ladder of influence.
Eventually, when I felt I had enough value to deliver, I started my own blog, I spoke at events, became a columnist for various trade publications and was invited onto podcasts as a guest. Each one of these expanded my reach and opened up more opportunities. Slowly but surely, a 10-minute speaking slot at a 50-person meetup turned into a 40-minute keynote at an event with many thousands of people in the audience. The gap between these two events was around 3 years. Be patient, and stick to your plan.
Be Patient. Work Hard.
If there's one skill that I'm doing my utmost to work on improving the most, it's patience. Everything around us amplifies the fallacy that we need everything now, and that for every day we wait another opportunity is lost. This is both not the case and an incredibly unhealthy mental state to live in. Don't fall into it. Be patient, work hard and have a long-term plan with short-term milestones to hit along the way. Do this and you're putting yourself in the best possible position to succeed.