A little over five years ago, I founded a company with two other cofounders called Traffic Think Tank. We bootstrapped the business and grew annual revenue to seven figures within the first three years. Running the business was never a full-time thing for us – we juggled it alongside our full-time gigs. Despite this, things went from strength to strength.
Earlier this year, Traffic Think Tank was acquired by Semrush, a multi-billion dollar software company. This is the brief story of how we turned a side project with no funding into a business that was acquired by a public tech company.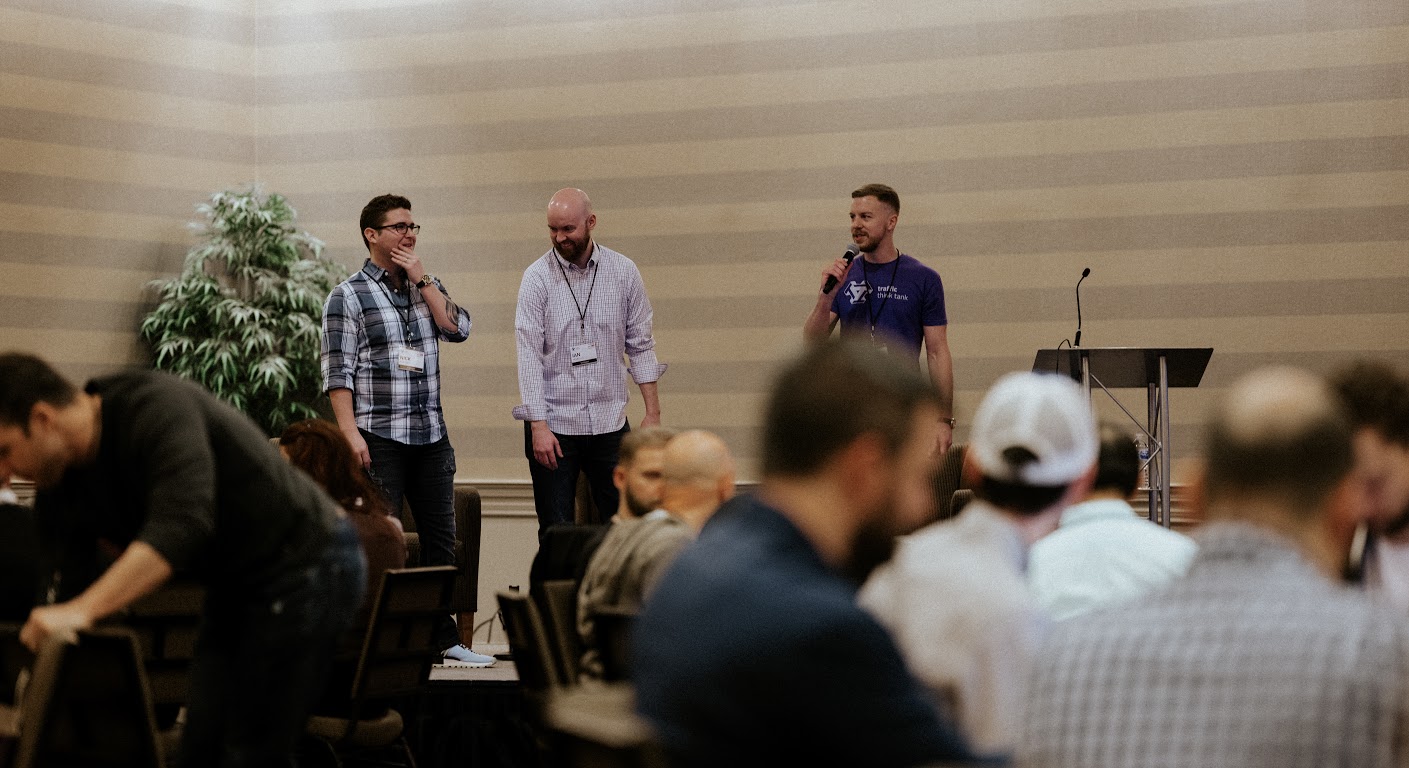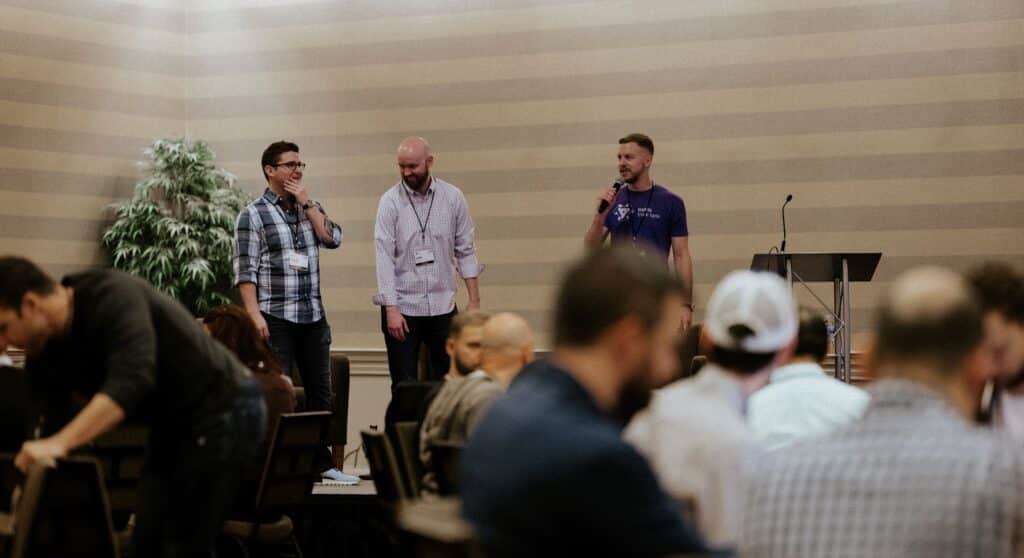 The Idea
The story begins back in 2014 when I was invited into a private Facebook group by my now cofounder, Nick Eubanks. The group had around 15 people in it and you could only join through an invitation/recommendation from another member.
The purpose of the group was simple: to privately share highly effective strategies for ranking websites in Google search. The one rule was that nothing was to be shared outside of the group. The reason for this is that once a tactic becomes public knowledge, it's done to death and becomes less effective. This group was all about collectively gaining an edge.
I learned a LOT from this group and consider many of the people I met inside it as close friends. It was pretty much the sole reason I didn't delete my Facebook account. What's even crazier is that the group never grew larger than 30 people.
Important
This was the first time I realized how powerful online communities can be. From starting Traffic Think Tank to my pivot into the web3 space, this realization has been a formative moment in my career.
It was in mid-2017 that Nick reached out to me and Ian Howells, another member of the Facebook group, about a little experiment he was working on. He'd invited 10 people who had asked him about doing some consulting into a Slack group that he created where they'd spent a few months paying to get access to Nick. He felt that there was room to expand this but needed help to do it. He'd tentatively called the project, "Traffic Think Tank".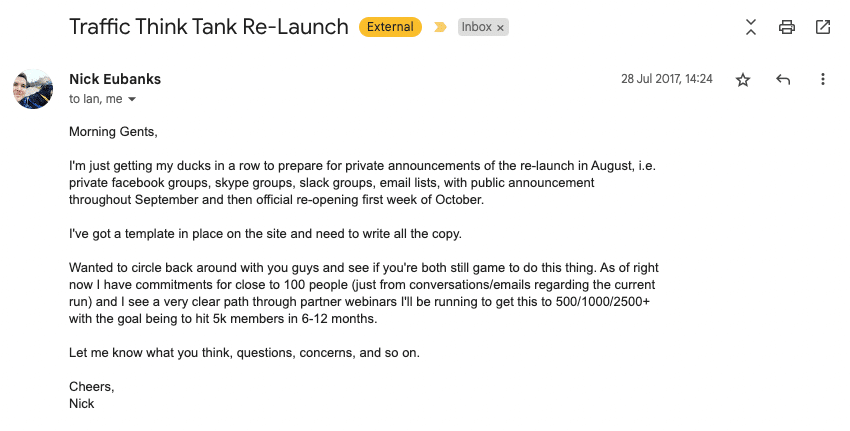 After a little back/forth over email, we decided that we'd aim to launch an MVP later in the year. The MVP would be structured as follows:
$99 per month subscription for access to the private Slack community.
We'd publish a new piece of educational content every week.
Members could ask us questions directly or to the wider community.
We'd respond to messages within 24 hours (maximum).
We'd host a monthly live Q&A over Zoom covering a topic the community chose.
We wanted to keep things as simple as possible so we decided to set a hard cap of 100 customers to begin with. If we filled this allocation within 3 months, we'd validate that enough people were willing to pay for what we were offering and we'd pursue it further. If not, we'd cut our losses.
The decision not to initially offer this for free was where we had the most discussion. On one hand, free access would get lots more people in much faster. On the other hand, we'd have no idea about the commercial viability of the offering. Spam was also a big concern for us – in particular, how we'd avoid it – so putting in some good friction by requiring paid access helped to solve this problem.
I'll be the first to admit that I was extremely sceptical of the idea that people would pay $99 per month to be part of a Slack community. It's important to note that this was well before paid communities were commonplace.
Well, we launched the beta in November 2017 by sharing it with our personal email lists and across our social media networks, held our breath and hoped we'd see a few customers trickle in. Less than a week later, we maxed out our allocation of 100 customers. Things all of a sudden became very real.
Growing Pains
Our early traction told us we were offering something people wanted. In the decade before launching our community, the SEO space had a plethora of active forums that the industry's best minds would engage in daily. Those involved in the space will remember the glory days of WickedFire, SEObook, Warrior Forum, and BlackHatWorld. As forum activity dwindled and the crowds moved toward social bookmarking sites like Inbound.org and /r/BigSEO, there was no longer a single place to go and chat with others operating in the space.
While we were very focused on education, it was clear that it wasn't the primary problem we were addressing. Traffic Think Tank was, and still is, in the business of personal connections. The more of these connections that we facilitated and the stronger each of them was, the more value the community received. We did everything we could to lean into this and spent the lion's share of our time obsessing over building a brand in the space people would trust and feel an affinity to.
One of the things that's always surprised me is how much the community has played a role in driving the growth of new members. It's no exaggeration to say that ~95% of all new customers have come from word of mouth. Seriously, we've done little to no direct user acquisition work outside of simply delivering a product that people loved.
With the flywheel starting to spin, it took less than a year for us to hit 350 customers. It was also at this point that we started to feel our first growing pains.
I wrote a little about these growing pains in an essay back in 2019, but the short story here is that when you're building a community there is a fine balance between having enough people inside it to create value and engagement and having so many that people get overwhelmed. It's a little like joining a startup that goes through a rapid growth phase. When you join, everything is scrappy and you're a part of everything. You never have enough resources but you feel real ownership of your work so you don't mind as much. Then you grow fast and all of a sudden you have a ton of resources, a big team, and you need sign-off from three different people to get something done. Each situation has its pros and cons, and while one isn't necessarily better than the other, if you ask for the startup life and get given the big company life, you're not going to be happy.
Similar to a fast-growing startup, our community had to evolve and shed its skin a little. This is painful but necessary. As a community grows, evolution is inevitable, but the core values that underpin it should remain intact.
Behind the scenes we were going through some changes, too. We needed to transition from this being a little side project to a real company. Each of us was stretched thin and it was starting to show in our ability to manage the community effectively, especially through periods of change. We made a couple of key hires in Liz, our community manager, and David, our content marketing manager. With the new team on board, we leveled up our operations and delivered more value to the community, and it freed me, Nick, and Ian, to take a step back and think about how we reach our next growth milestone.
The hard work paid off. We finished 2019 with our first in-person live event, where we sold out all 150 tickets and received incredibly positive feedback. Our community NPS was at an all-time high, and we were just shy of $1mn in ARR.
Stick or Twist?
2020 was a year nobody will forget (for obvious reasons).
For Traffic Think Tank, the pandemic-fueled shift to remote work meant that there was a renewed demand for online communities. This brought an explosion of competitors to the space, but our first-mover advantage paid dividends here, confirming our position of having a strong moat around our business.
It was at this point that we started to have several approaches from larger businesses interested in acquiring Traffic Think Tank. In nearly all of these cases, we quickly declined to progress the conversation as we saw a path for continued growth, and frankly, we struggled to see a situation where we'd feel confident enough in the buyer for us to hand over the keys to the kingdom. The community was more than a company to us, it was part of our identities. We were founding members, after all.
What these initial conversations did tell us though, was that the company was in no state to even be packaged up for a sale in the future. If we ever wanted or needed to exit the business, we had some work to do. If you own a content or community-focused business that you intend to sell one day, I can't stress enough the importance of preparing for a sale ahead of time. For us, this involved:
Ensuring we had contracts in place for any content produced for the community (paid for or free).
Revamping our terms of use and user agreements, including making sure we were GDPR compliant.
Getting all of the assets relating to the business to have paper trails of company ownership, as opposed to.. uh.. residing in Ian's personal GoDaddy account.
Streamlining our company expenses and getting better financial hygiene in place to track expenditures more formally.
Revisiting our founder equity agreements and making sure we were watertight on the ownership structure of the business.
In hindsight, this was probably one of the most important moments in the company's existence. Without doing this work, we'd never have been able to sell. If you've never been through a diligence exercise before, let me tell you something, it's painful, long, and will make you question why you hadn't sorted things out well ahead of time.
Even if we never sold the business, this was helping us mature the organization as a whole, and that's never a bad thing.
In the background of all of this, the community was continuing to expand. Each of us in the founding team was taking on more outside of Traffic Think Tank, too – including the arrival of my daughter – and we were back to being stretched thin.
Another critical juncture was being reached as we ended 2021 and we realized we needed to decide on whether we stick or twist. We either needed to double down on growth, expand the team and potentially even acquire another community to accelerate our expansion further, or we had to explore a possible sale. Anything in between meant stagnation or decline.
After some exploratory conversations to acquire some additional content assets and communities, we quickly started to realise that we might be biting off more than we can chew. It was at this point that we had our first conversation with Semrush.
Closing the Deal
Semrush is a marketing software company based out of Boston. They'd recently gone through an IPO and had established themselves as both a market leader in the SEO software space and a much-loved brand.
I'd been an advisor to the company over the past couple of years prior so had a good relationship with the senior leadership team. When the idea was floated that Semrush could be interested in an acquisition of Traffic Think Tank, it was the first time that we'd all universally agreed that this could be a buyer that would be truly additive to the community as a whole.
From our first conversation to reaching an informal agreement on a sale, it was only around four weeks. It was scary and exciting all at the same time. We flew out to Boston to meet the exec team and spend a day walking through what a transition plan would look like. This was as much about Semrush proving they could be trustworthy custodians of the community as us showcasing the value of Traffic Think Tank. After a long day of working sessions and an evening of socializing, we signed an LOI and flew back home.
Everything became very real and as strange as it may sound, this was probably the first time I'd considered the fact that we'd built a real business. Our little side project was about to be acquired by a public company. That's something I'm proud of.
It was August 2022 and two months had passed since our first chat about the sale to the point of signing the LOI. It wasn't until February 21, 2023, that we finally closed the deal.
Turns out that when you're selling an asset to a public company, there's quite a lot of due diligence involved and even more lawyers. If you haven't got your company in order at this point, you're in for a world of pain. It's worth calling out that the Semrush team were fantastic through this whole process. They were flexible where they could be and very patient with us (I'm sure we tested that patience a fair bit through the process!).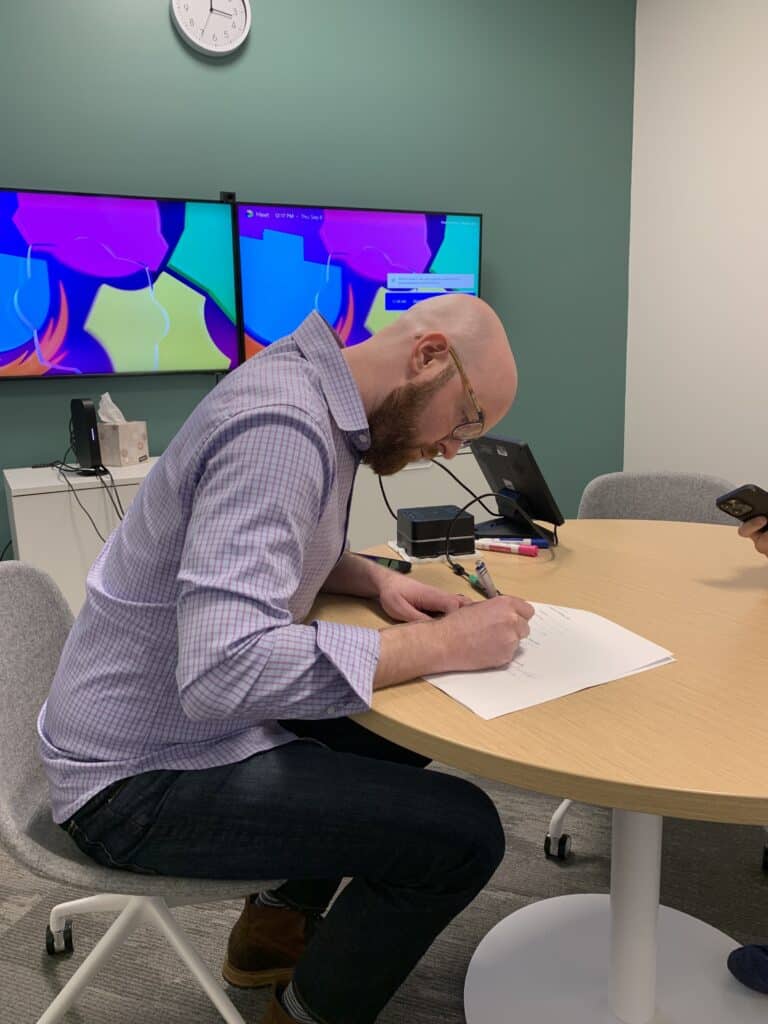 Ian signing the LOI (left), Meeting the Semrush team in Boston (right)
Lessons Learned
It's been roughly nine months since we handed over the reins of the community to the Semrush team. During that time I've had time to reflect on what we did well and a few small pieces of advice I'd give to anyone looking to explore a similar path.
Lesson 1: Pick Your Cofounders Carefully
I can't overstate how important this is. If there's friction or incompatibility between the founding team while you're running the business, these small cracks will turn into giant crevasses when you enter an acquisition process.
Thankfully, Nick, Ian and I have a great relationship. This is probably the number one reason why we were successful in building the Traffic Think Tank community. I mean, how could we possibly build a business focused on fostering relationships with others if we didn't have those very relationships ourselves?
Lesson 2: Do the Admin Early
The less organized a business is, the more difficult it is to sell. In an online community business where the majority of the intellectual property owned by the business was created by its customers, it's even more challenging to sell.
Work with lawyers early on to ensure you have the right user agreements, terms, and contracts in place to ensure that your business does own all of that IP. The same goes for all of the founder and employee equity agreements. The last thing you want to be doing during a sale process is fixing a mess within your ownership structure.
Lesson 3: Optimize for Customer Experience vs Revenue Expansion
When you're building a community business, your customers are also the product. The less satisfied those customers are, the less valuable the community is as a whole.
There were plenty of situations that arose for us where we could have generated more revenue but it was often at the expense of the overall community experience. One example of this was the opportunity we had to earn a significant amount of affiliate revenue by promoting software and services to our customers. The trade-off would be that it brought our impartiality into question, so we decided that we'd never explore that route. Similarly, we had tons of companies reach out about paying to have promotional content added to our Academy (the members-only content library). Again, we felt this diminished the value of community membership so we opted to only allow companies to list (for free) exclusive discounted offers to our members within our community perks section.
These decisions paid off as we'd regularly get feedback from within our NPS surveys that customers felt we always did a great job of avoiding sales pitches or unnecessary promotions, which benefited the customer experience. I believe this was a key reason why we'd managed to build such trust with the community
Final Thoughts
Having the opportunity to build a community and brand that reached the heights that Traffic Think Tank did was a real privilege. It's an experience that I'll hold onto and taught me a lot about how to take something from zero to one. More than anything, I'm relieved to know that we found trustworthy new stewards for the community that can take it to levels that the founding team ultimately couldn't.
Nick, Ian, and I have stayed on in a reduced operational capacity and remain active members of the community (and always will!). For any aspiring community builders out there, make sure you're living the values you've set and make decisions that put your community members first, not your revenue.